About Galanet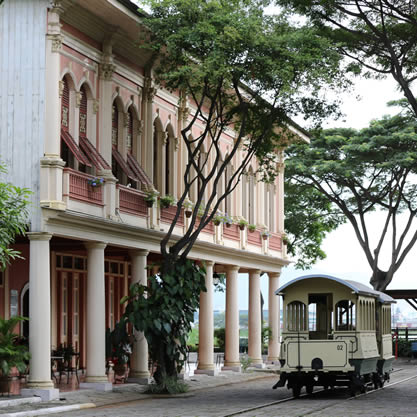 Rodrigo Sangolquí Tapia
Is an Ecuadorian naturalist guide and certified diver in Galapagos, where he lived for many years. He has a tremendous experience, which grows with every group of travelers that he assists. He was one of the founders of the Galapagos Tourism Guiding Association.
Fanny Paltán de Sangolquí
Ecuadorian. She is the CEO of Galanet SA. Together with Alice, her sister, Fanny is the one who will answer all of your questions, and will take care of all the details involved in the organization of your trip. She's a true expert about our beautiful country, and has personally supervised all the itineraries you'll find in the Tours' section.
Joining their experiences, they founded GALAPAGOS NET ─ GALANET SA in 1998.
Affiliated to the Ministry of Tourism
Subsecretaría de Turismo del Litoral: Reg 0901500020
Cámara Provincial de Turismo del Guayas: Client 1912
Members of the Latin American Travel Association
Servicio de Rentas Internas: RUC 0991467300001 (1998)